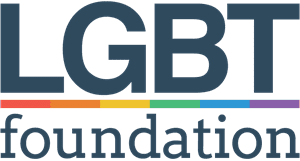 Pride in Practice
Greater Manchester Health & Social Care Partnership (GMHSC) have awarded the LGBT Foundation a three year contract to provide a quality assurance support service that will help primary care providers to strengthen relationships with the LGBT community. Known as Pride in Practice, this initiative is being rolled out across Greater Manchester to all 4 primary care professions.
The contract sees free training being offered to General Practice, Optical Practices, Dental Practices and Pharmacies across Greater Manchester. It ensures that practices effectively and confidently meet the needs of LGBT patients and offers ongoing support and information resources for each practice.
Jon Rouse, Chief Officer at GMHSC said:
"We are delighted to support the LGBT Foundation with a three year contract to deliver Pride in Practice training across Greater Manchester to GP Surgeries, Optometrists, Dentists and Pharmacies to support inclusive care for LGBT people. The LGBT Foundation has a fantastic track record for delivering this training. We are already hearing of the benefits to patients and I am looking forward to seeing the results over the coming years."
Laurence Webb, Pride in Practice Manager at the LGBT Foundation said:
"1 in 5 lesbian, gay and bisexual patients report that their sexual orientation is a factor in them delaying accessing health services and half of trans patients feel unable to be who they are when talking to a health professional. By accessing this free accreditation award programme in Greater Manchester primary care practices can provide an equal service that meets the specific needs of LGBT people."
What does this mean for optical practices?
Optical Practices will be asked to self-assess against the Pride in Practice framework (see below) and undertake some training.
For more details of Pride in Practice and some helpful information visit the link below
Learn More
LGBT foundation website
or call 0345 3303030